Among Tamarusan's products, the number of barrettes is rather small, and although I've been wanting to increase the number of barrettes, I haven't gotten around to it yet.
In that time, I couldn't announce any new products, so I went through my stock box to see if there were any that I hadn't introduced here yet, and there were.
Today, I'd like to show you a few introduced barrettes to match your kimono.
At first, it is a stylish-barrettes which combines felt and resin parts of "Amazon Series" (Blue).
The felt makes it look warm and perfect for the coming season.
For some reason, this felt tailoring goes well with kimono hairstyles.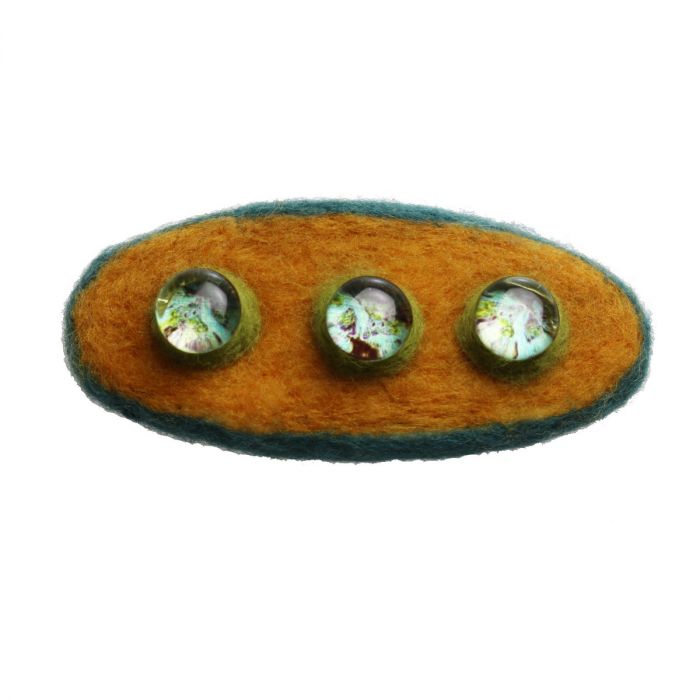 Next one is a stylish-barrettes using resin parts of "Calico Cat Series".
Using compressed felt as a base, we made them by stitch by stitch (felting technique) using raw wool.
The resin parts of the heart are cut only in the middle for a subtly elaborate design.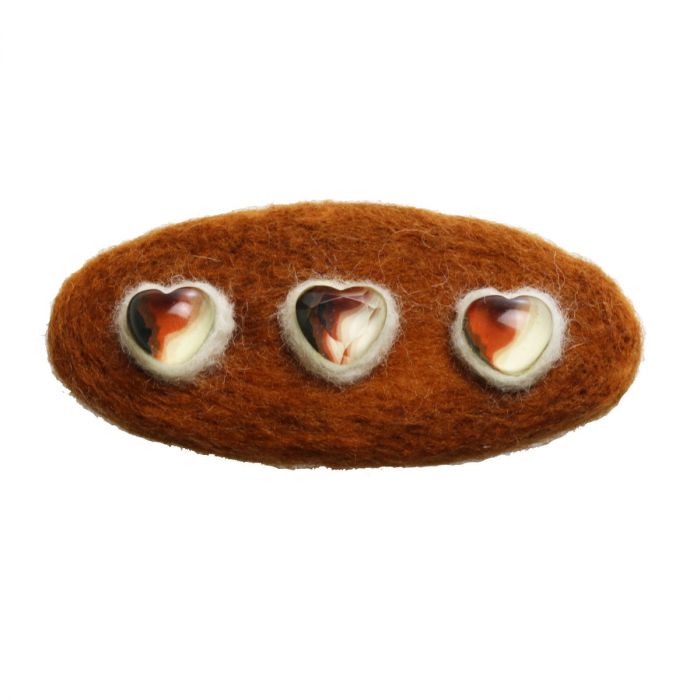 The clasp is long and horizontal, so it looks great on a large dumpling decoration like the one in the photo.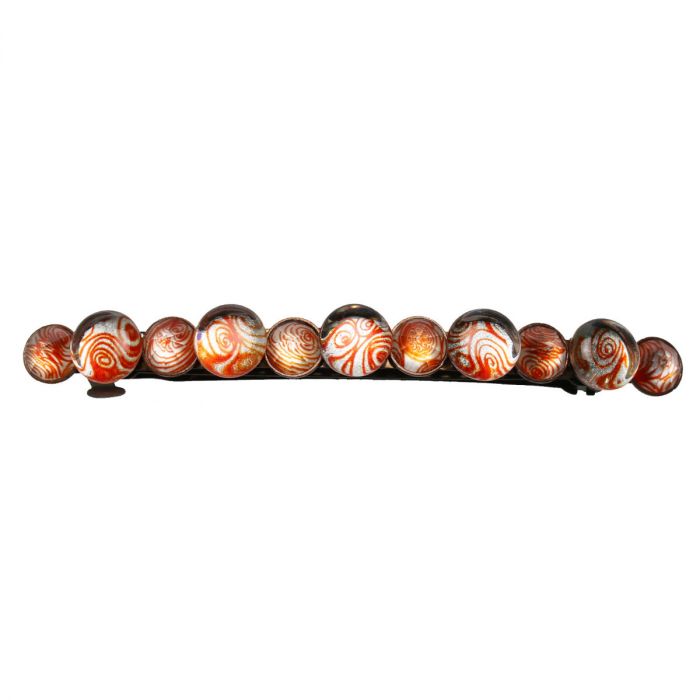 How about that?
They are different from ornate ornamental hairpins and hair elastics, and are a convenient item that allows you to create stylish hairstyles by simply snapping them on.
Next, I would like to show you how to coordinate them with your clothes.
It should be cute too.
Click here for more barrettes.
Click here to visit Tamarusan's online store.
Related Articles:
(tamaru1go)