I wonder if the banana-clips are still popular today.
When I started selling some banana clips at Tamarusan, I think they were just in their prime.
I don't go out much these days, so I don't really know what everyone's hairstyles are like.
So I searched on the Internet and found that there are two types: one that you wear vertically and one that you wear horizontally.
I don't think there was a horizontal design before.
Or perhaps it was simply that it looked cute when I tried it on horizontally as well.
And the shape doesn't seem to be any different.
However, Tamarusan's banana clips are also cute.clips that look like they are tied with a big ribbon are cute.
Today, I'd like to show you a half-up style using a banana-clip.
My image is Ariana Grande, what do you think?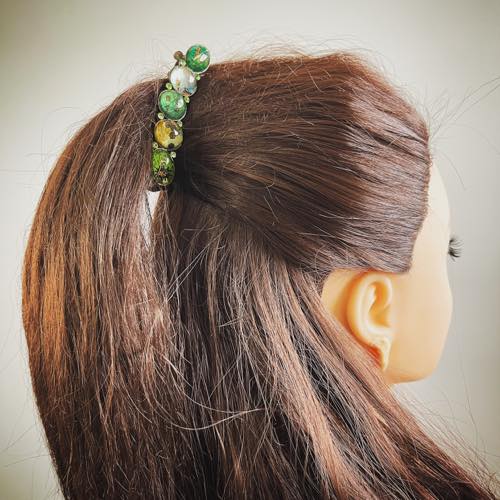 This time I tried to wear it vertically, but it would be cute horizontally as well.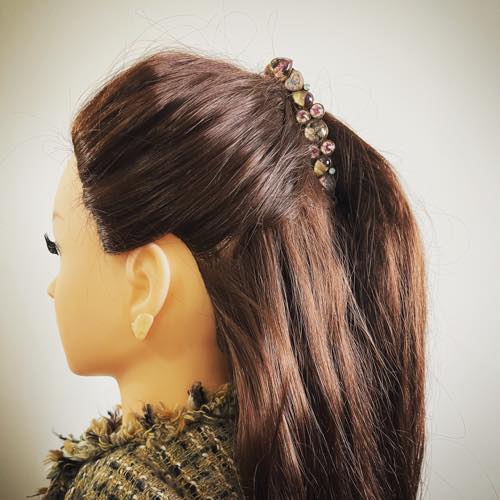 Although it is a large ornament, the purple gradation is a calm color that blends well with your hair and is recommended for everyday use.
When it comes to banana clip hair arrangements, ponytails are often introduced, but half-ups are also cute.
Please give it a try.
It is also a great gift that is a bit unique.
Click here to see other Barrettes.
Click here to visit Tamarusan's online store.
Related Products:
(tamaru1go)