Yesterday's morning practice of Kyudo was cold. Very cold.
I felt like winter had come.
But it's warmer than expected after nine o'clock.
The jacket I usually wear is thick but unlined, which makes me cold in the morning, so I think I need to add a shawl or scarf.
So, I'd like to introduce you to "shawl pins" that are recommended for holding shawls and scarves in style.
At first, it is a shawl-pin which weaved coral beads in resin parts of "Amazon Series" (Red).
It's a large shawl with a very thick fabric, but the needle is 5 cm long, so it fastens perfectly.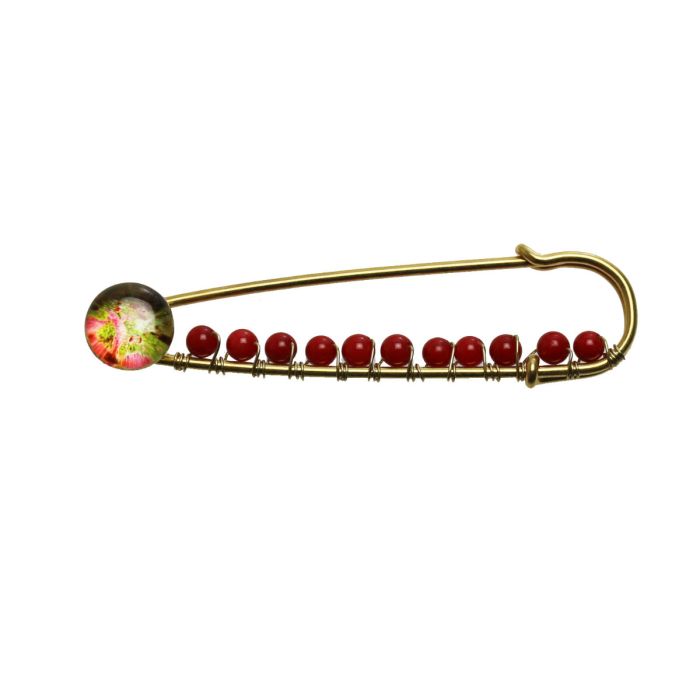 I fastened it to a muffler on a male mannequin.
The needle is three centimeters long, which is enough to fasten a muffler of general thickness.
It is recommended as a stylish accent for a muffler like a necktie pin.
Last one is a quilt pin brooch using resin parts of "Rose Tree Series" (Blue).
I wrapped the stole like a cloak and fastened it.
This is a discounted item, so if you're interested, please don't delay.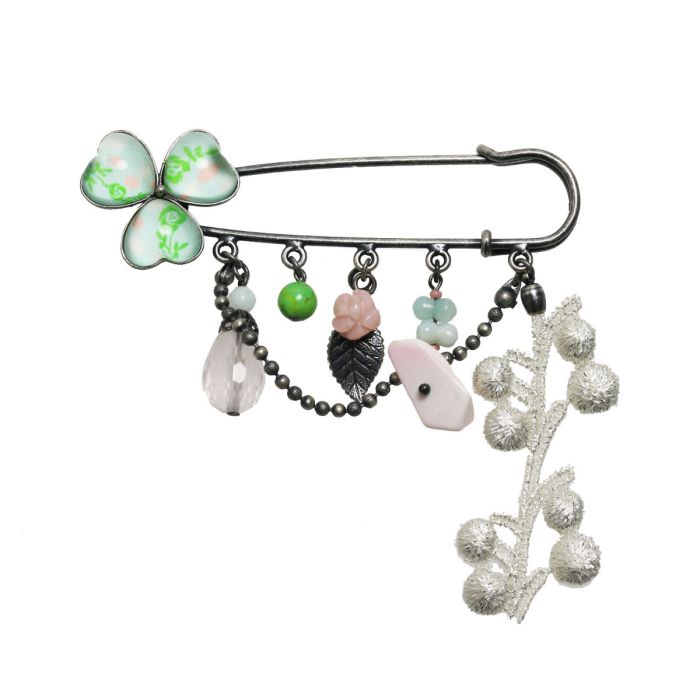 By the way, what do you call a brooch of this shape?
At Tamarusan, we call them safety pin brooches, but a quick Google search shows that stole pins and shawl pins are searched for more often.
And quilt pins.
I think this is the real name, but I'm not too familiar with it.
Please let me know what you call it in your home.
Click here for other safety pin brooches.
Click here to visit Tamarusan's online store.
Related Articles:
(tamaru1go)