Eyeglass-holder-necklaces are recommended for hanging eyeglasses in a stylish way, instead of hanging them on the collar of a T-shirt or something.
There are several types of Tamarusan, including natural stones, leather straps and chains.
Today I would like to introduce three types of eyeglass holders among them.
First one is an eyeglass-holder-necklace using the square resin parts of "New Candy Series" (Navy Blue).
It is a two-way type with decorations on the front and back.
The leather strap is light and easy to wear.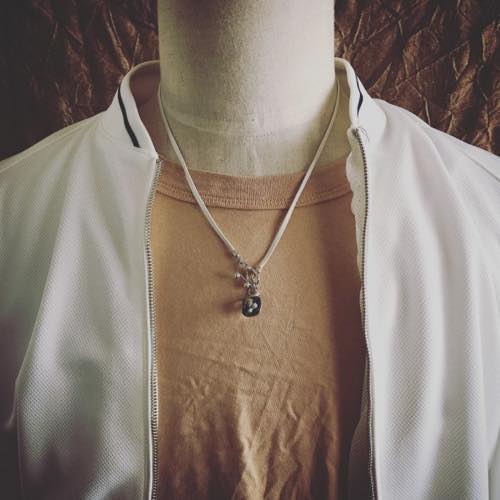 It is an eyeglass-holder-necklace combining "Pansy Series" (Green) resin parts and leather straps.
In this case, the plastic part of the decoration is a ring, so you can hang your glasses on it.
It can also be used as a pendant necklace.
The length of the leather strap can be adjusted with the clasp at the back.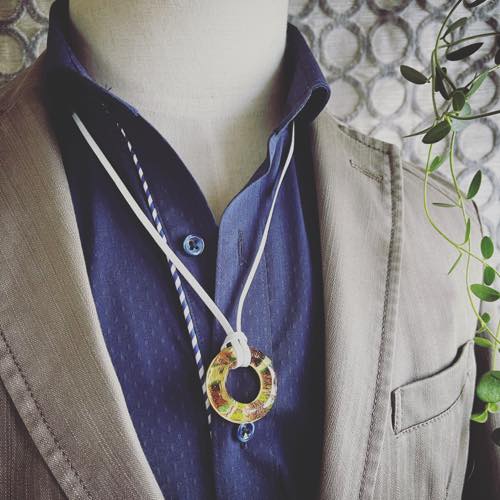 Last one is an eyeglass-holder using heart type resin parts of "Marble Series" (Blue).
The leather cord is short, and if you don't have your glasses hooked on it, it is a leather cord choker.
The length is adjusted with the image of hanging from the collar of a T-shirt.
Eyeglasses can be hooked onto the thin ring.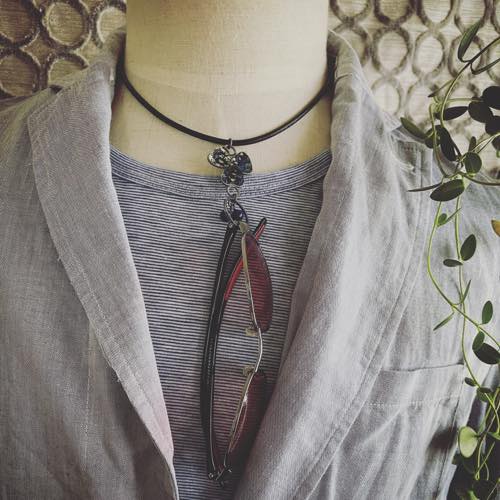 When you take off your sunglasses or reading glasses for a while, you can use the eyeglass-holders to hang your glasses in a stylish way instead of hanging them on your lapel.
It will also prevent you from forgetting it somewhere.
Eyeglass accessories are a popular gift item.
Also available as gifts.
Click here for other eyeglass holders.
Click here to visit Tamarusan's online store.
Related Articles:
(tamaru1go)