Today I'd like to introduce a heart hairpin put on like a hair stick to match the kimono.
First of all, it is a stylish hairpin with heart-shaped resin parts from the "Pollen Series(pink)" which is one of the most popular hairpins.
Insert it into the base of the bun and fasten it to make it look like a hairpin.
The hanging decoration makes it eye-catching even though it is small.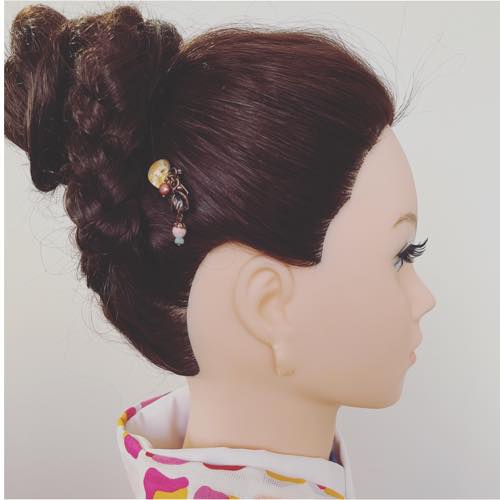 This is a cute design with a double heart and a hanging decoration that looks like a bonbori.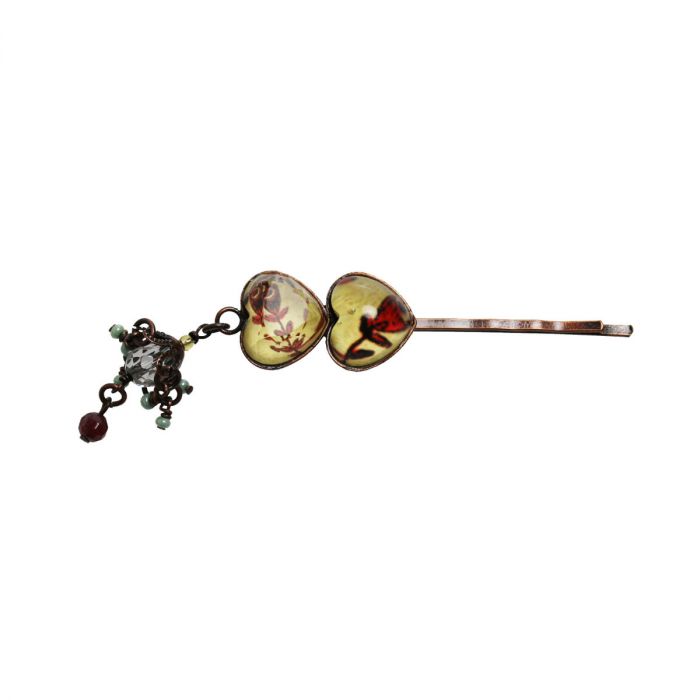 Last one is a simple hairpin using resin parts of "Carpet Series" (Green).
The long hanging ornaments are gorgeous and stylish.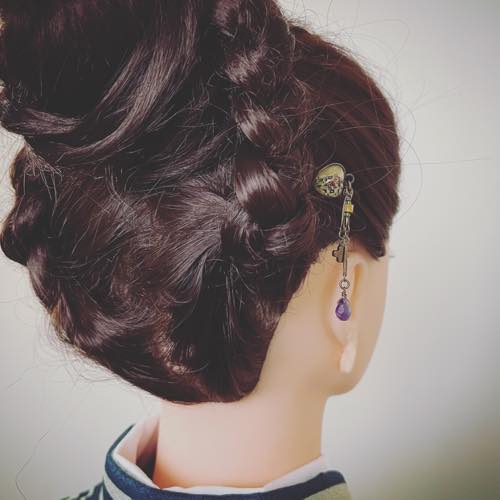 How about that?
You can also use hairpins to enjoy a hair stick atmosphere.
Please try it.
Click here for other hairpins.
Click here to visit Tamarusan's online store.
Related Articles:
(tamaru1go)