Bolo ties have an image of being for men, but they are also cute when worn as a necklace.
The best thing about bolo ties is that you can move the decorative part up and down, so you can wear it as a choker, long necklace, or lariat depending on your outfit.
Today, I coordinated it with a dress.
At first, it is a leather straps bolo tie using resin parts of "Lily Series" (Red).
I put it on a mannequin in the style of a choker with a green dress and the decorative part around the neck.
Since it is red and green, it might be good for coordinating with the Christmas season.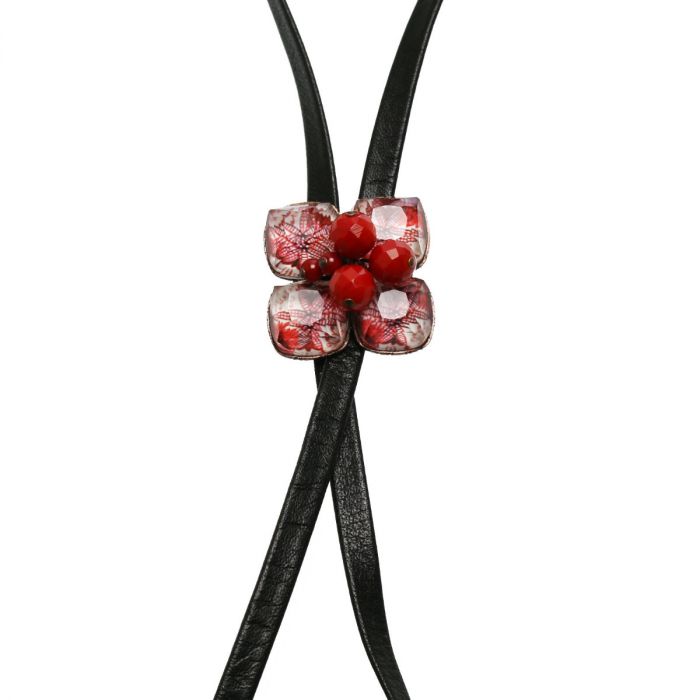 I put it on the mannequin like a pendant so that the ornament would be on the chest.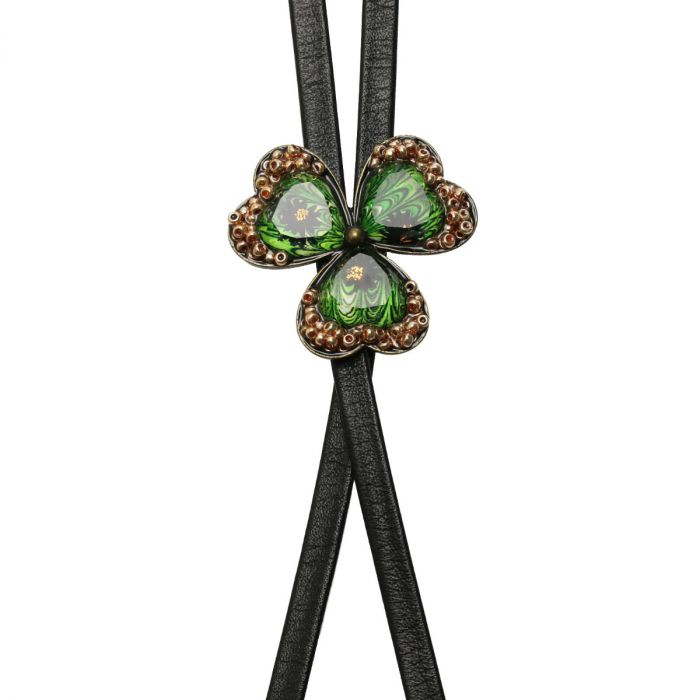 Last one is a cute chain bolo tie using resin parts of "Plum Cake Series" (Blue).
The natural stone at the end of the chain here is also a stylish accent, so I coordinated it with a simple dress to make the colorful hues stand out.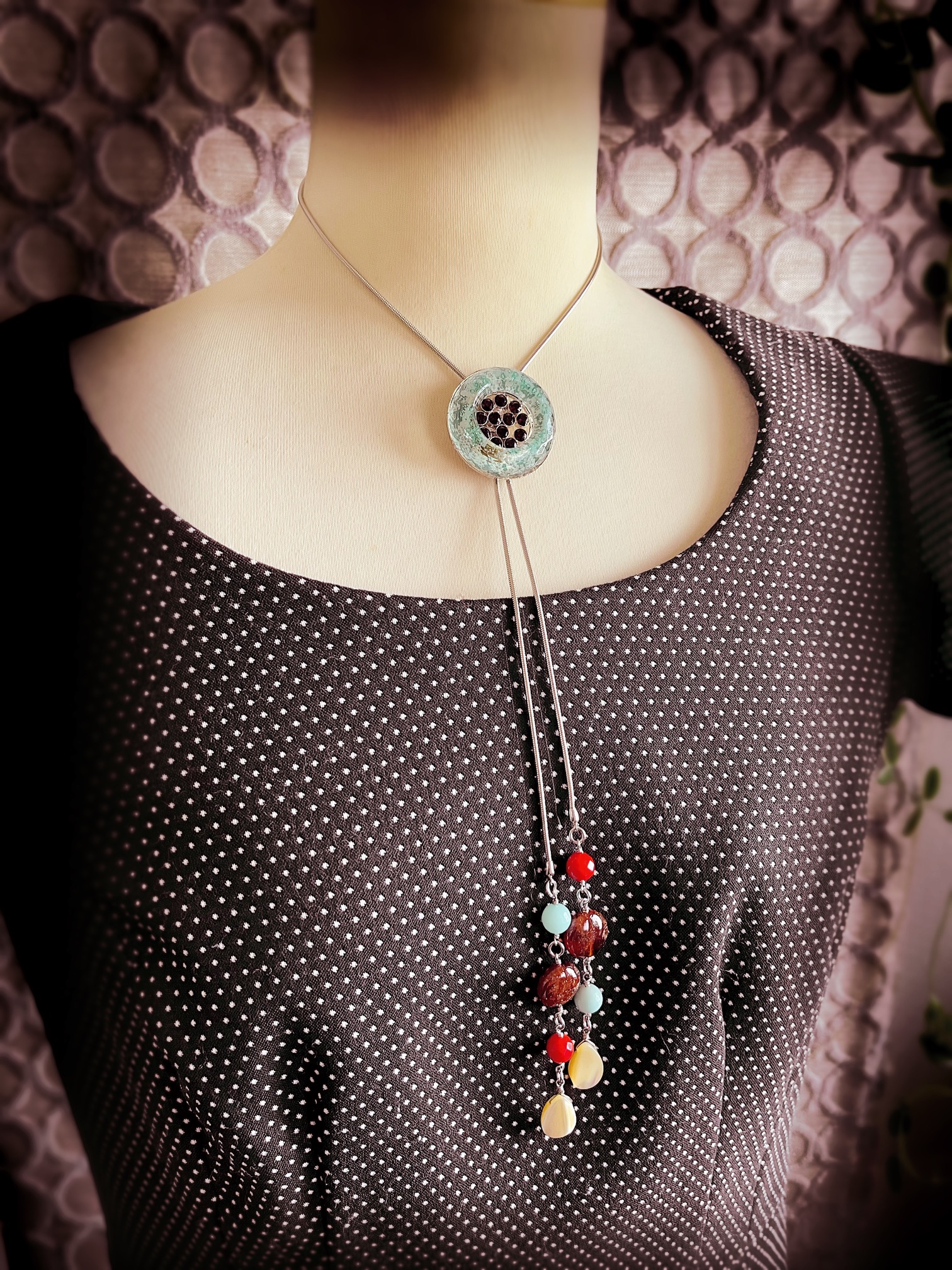 Depending on the length, bolo ties can be easily worn over the head without the hassle of a clasp.
It is a recommended accessory that goes well with both casual and party-like glamorous outfits.
It is also a good gift.
Click here for more bolo ties.
Click here to visit Tamarusan's online store.
Related Articles:
(tamaru1go)