As I have written several times here, I, tamaru1go, am an Japanese archer, and I have also formed a Tamaru Sangyo Kyudo Club, and I participate in the Tokyo Industrial Kyudo Federation matches.
So, the other day, we rented out a certain Japanese archery range to practice as a team.
In addition, we decided to play a game among the teams to rank them up to third place, and I thought I would offer some products from Tamarusan for the game.
However, since this team is mixed gender, I wondered if the men would be happy with accessories.
In addition, I was feeling a bit stingy and thought it would be a waste to sell them, so I searched the warehouse for something good that I couldn't throw away, even though it wouldn't be a product.
I didn't have any good ones, but I did have a small bag of "kake "(a glove-like leather glove) that I thought would be good for Japanese archery, so I used it as a prize for second and third place.
And the first place prize was a glove holder.
Yes, a glove holder. It doesn't matter if you're a man or a woman, right?
It's also perfect for the coming season. I wrapped it with a smile on my face.
The glove holder is also made from old parts that are not made into products. I was stingy.
But it's pretty cute.
The photos are shown at the end of this article.
So today, I'd like to introduce you to recommended-as-a-unisex-gift-glove-holders.
At first, it is a glove holder using resin parts of "Rose Tree Series(beige)"
I hung it on a backpack that a man might use.
Have you ever experienced that when you put gloves in your bag, it is difficult to take them out?
In such cases, this glove holder is really convenient because you can quickly remove it when you want to wear it.
Next one is a glove holder using resin parts of "Pansy Series" (Orange).
I actually hung it on a pochette that my father actually uses.
Actually, my father used to hang a good luck charm or an eco-bag, but it was a bit tacky, so I took it away and hung a glove holder on it.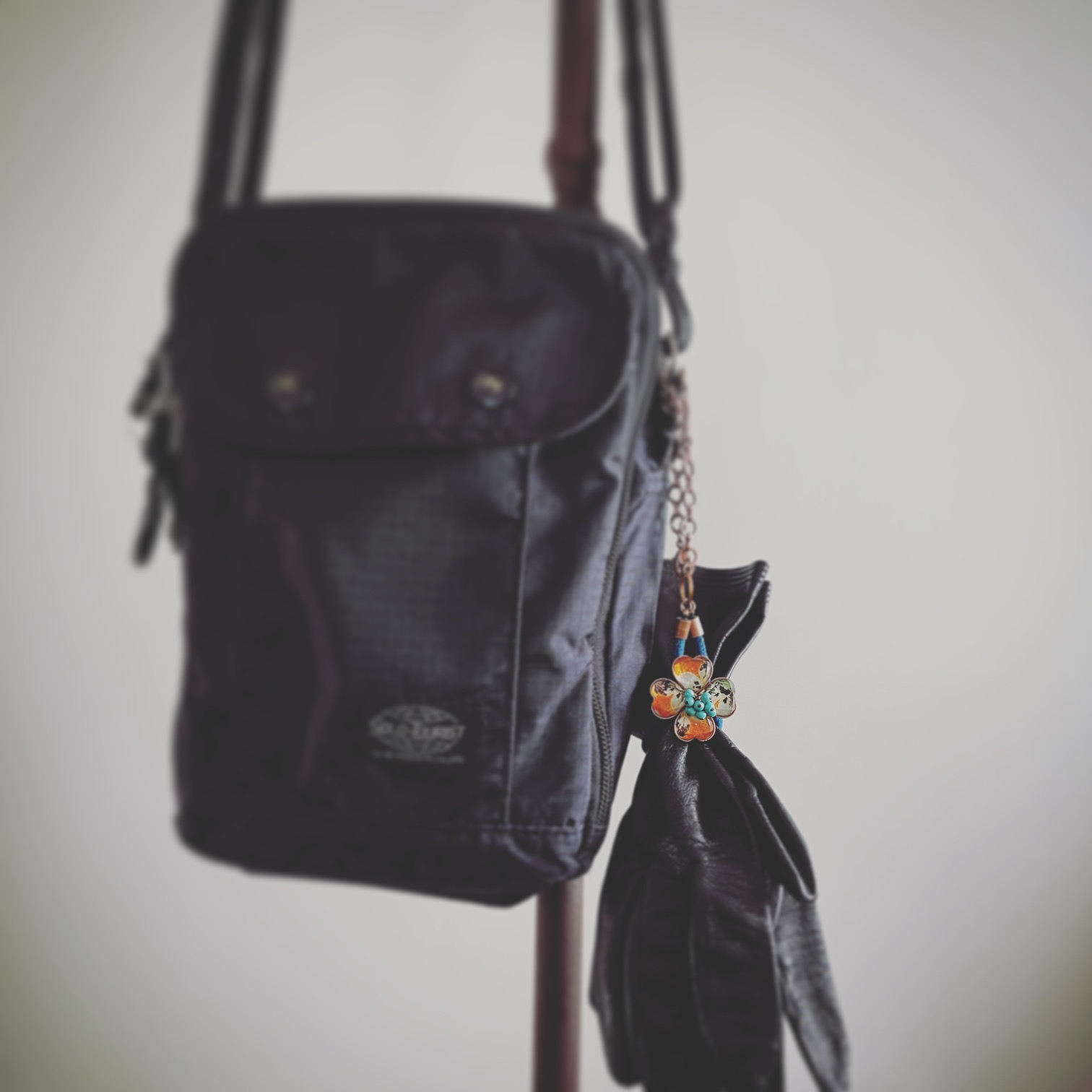 It was a good opportunity for me to think about other items that would be good as casual gifts for both men and women.
At the moment, I'm thinking of other things like key chains and name holders.
If you have any recommendations, please let us know. We look forward to hearing from you.
Now, finally, here are pictures of the three prizes.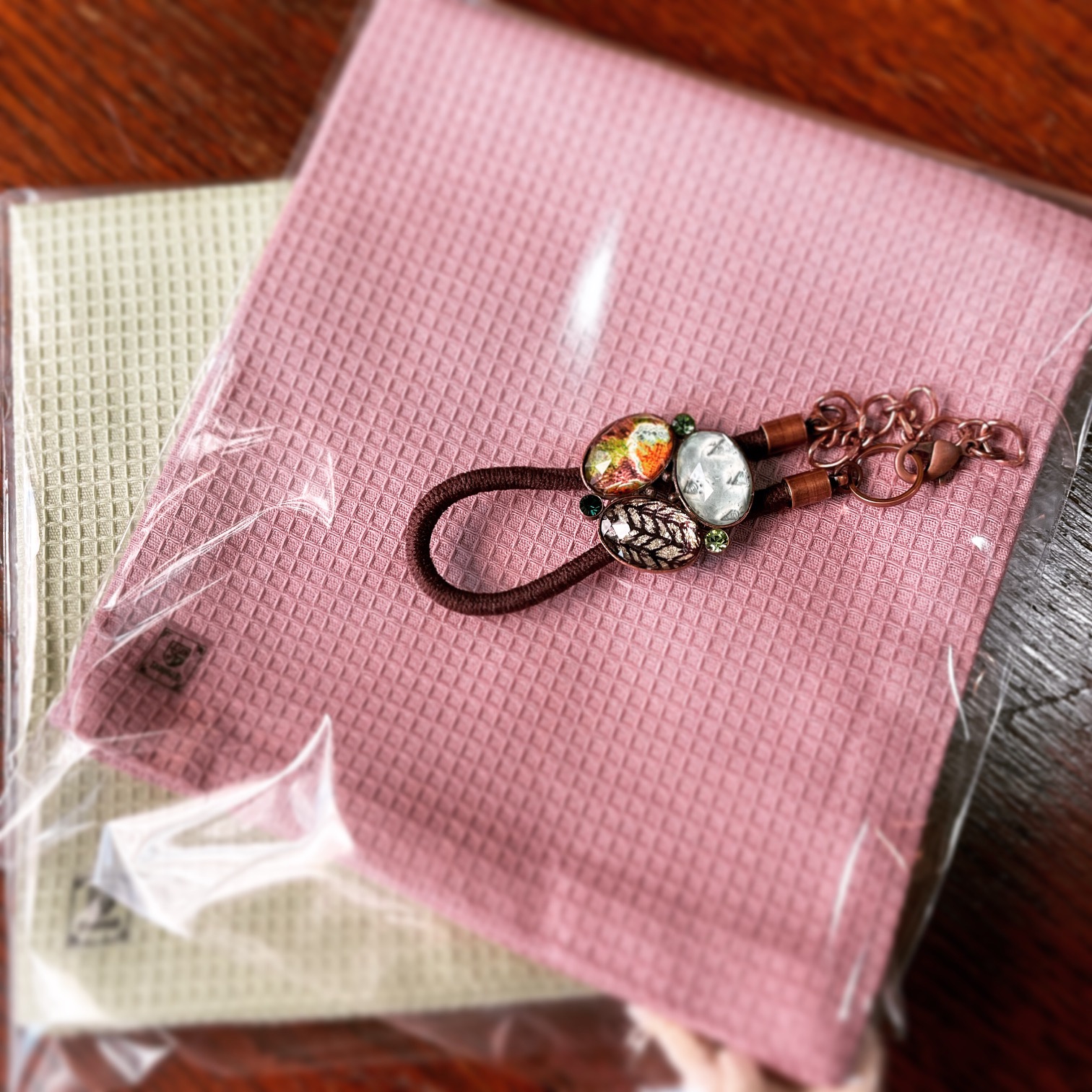 The glove holder was unexpectedly cute, even though it was made from leftover parts, so I'm thinking of making it again using new parts.
Click here for more glove holders.
Click here to visit Tamarusan's online store.
Related article:
(tamaru1go)