Will there be a fireworks display this year?
Was there one last year?
I think I caught a glimpse of a neighborhood fireworks display that I could see from my house.
Today, we are going to talk about yukata (light cotton kimono) for the fireworks display.
We would like to introduce you to our recommended ornamental hairpins with dangling ornaments to match your yukata.
First of all, it is a hairpin-with-dangling-ornaments using the parts of the "Carpet Series" (Orange).
This hairpin can be used alone to create a hair bun.
However, since this is a kimono hair style, I put it in the hair after making a bun.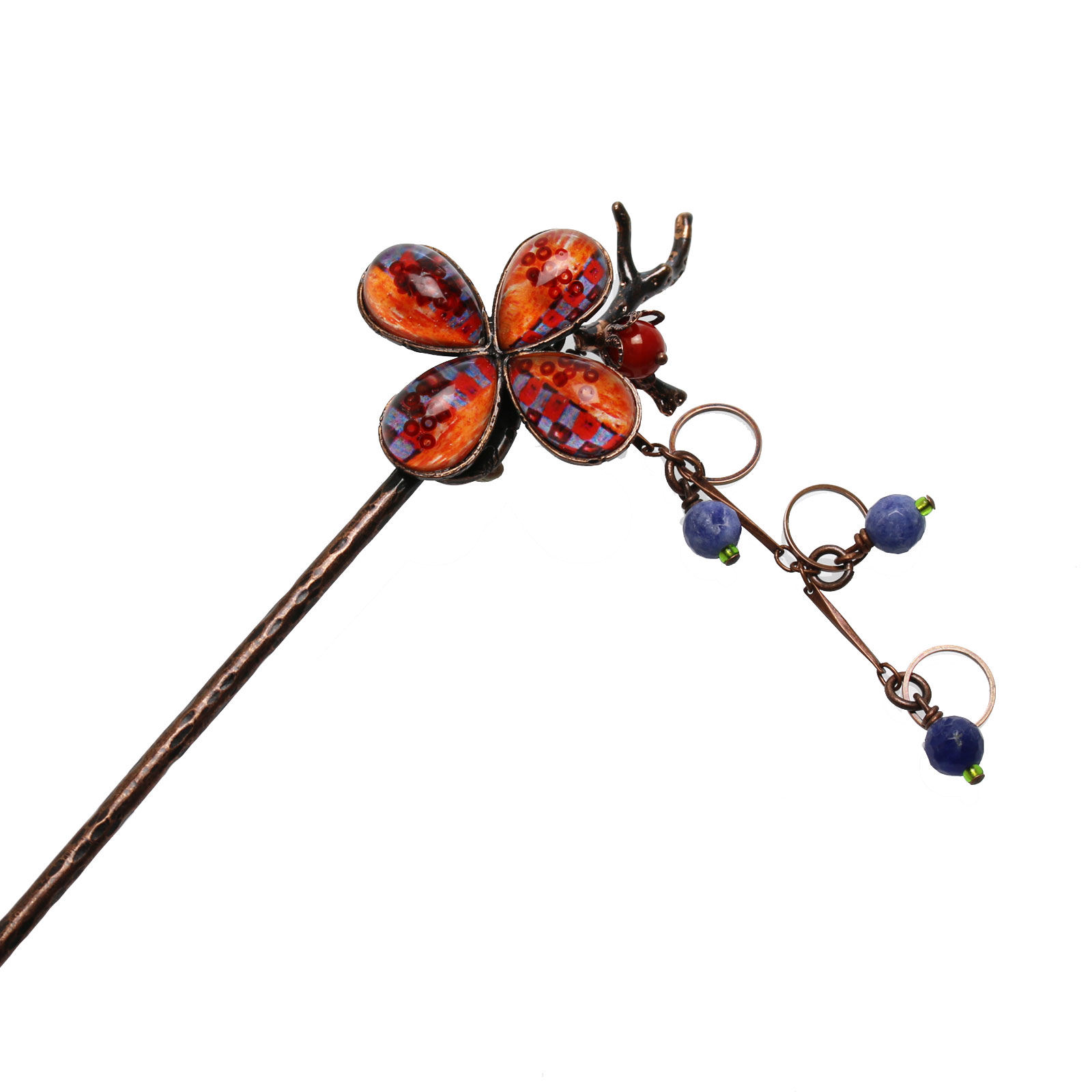 The second one is a hairpin-with-dangling-ornaments using resin parts of "Vortex Series" (Orange).
You can create a bun hairstyle with this one too.
The green stone "impression stone" is my favorite natural stone.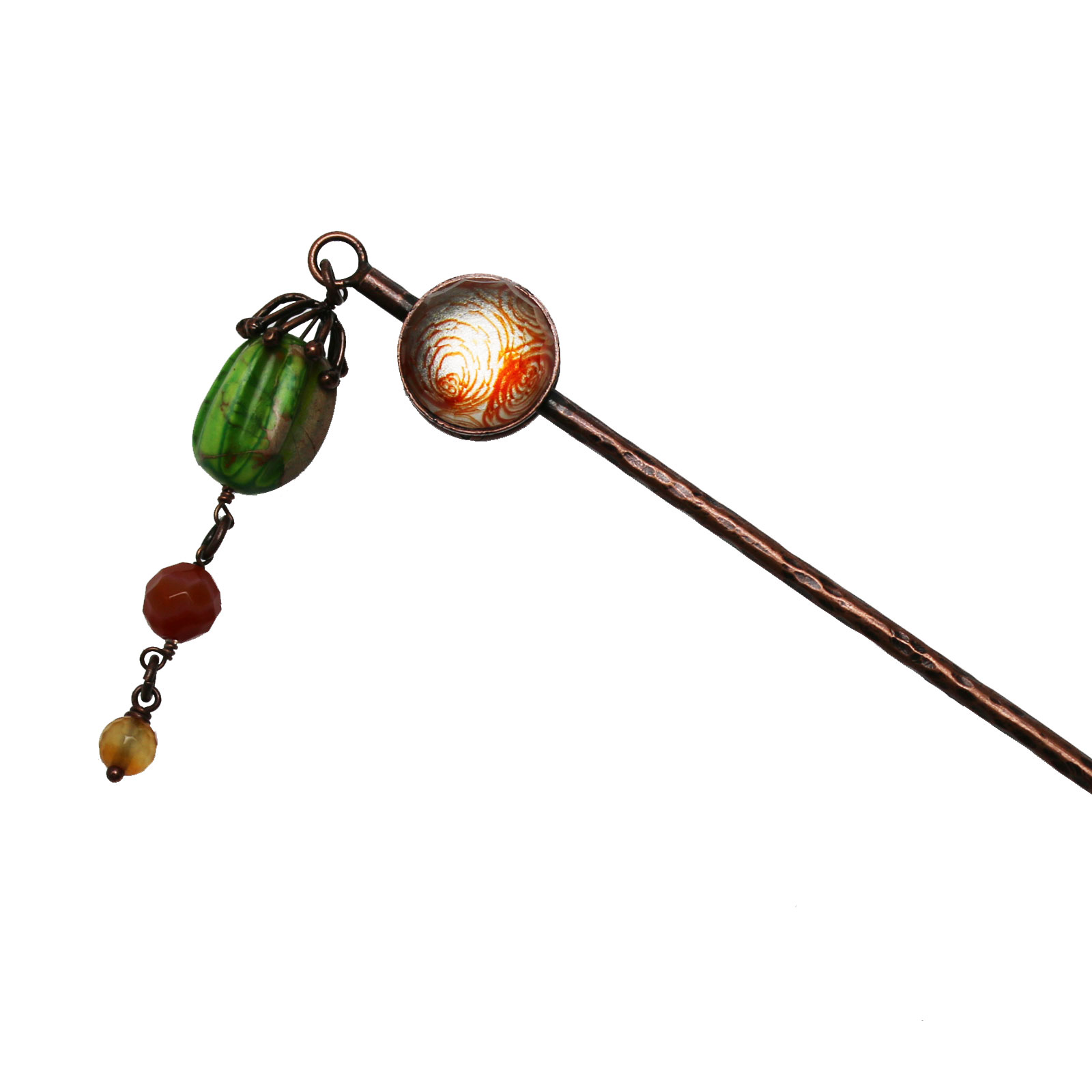 Lastly, I would like to introduce you to a changeable ornament hairpin using the resin parts of the "Rainbow Series" (Purple).
The stick part is made of wood, but you can make a bun hairstyle with just one stick.
It is easier to use than the metal type because it fastens more securely.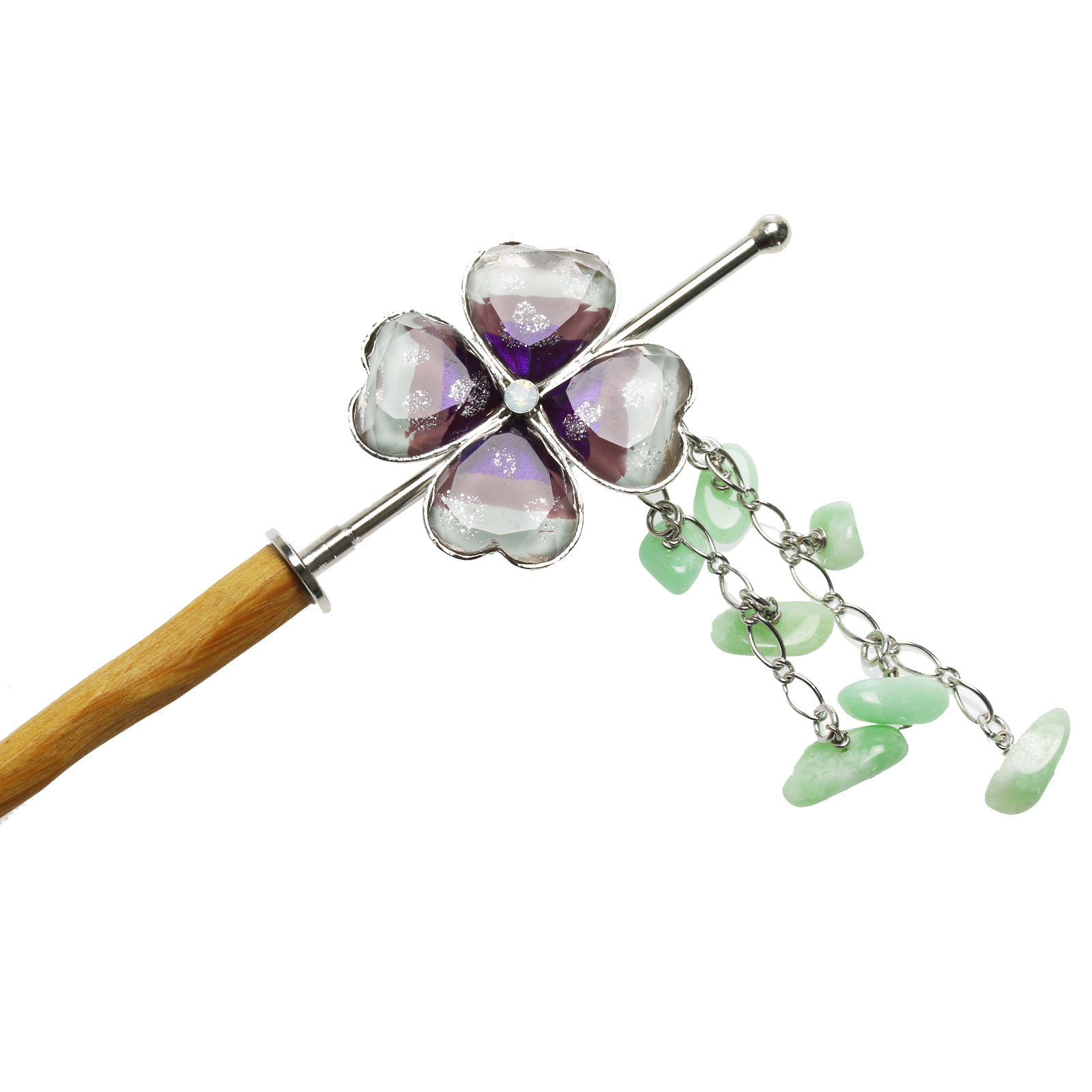 The hairpin with dangling ornaments introduced here is easy to match with clothes.
They are also popular as unique gifts.
Please take a look at the videos of how to put your hair up on each page.
Click here for a list of hairpin.
Related Articles:
(tamaru1go)