I recently attended an online workshop about YouTube.
As you know, Tamarusan already has a Tamarusan Channel.
I, Tamaru1go may already be a youtuber as well.
But I decided to hone my skills more.
The reason why we decided to make the video is as follows.
Since we no longer have physical stores, customers cannot actually hold our products in their hands.
We hope that the customers can feel the atmosphere as close as possible to what it is like to actually hold the product in their hands.
I heard many useful things at the workshop.
Tamarusan's YouTube videos from now on should get better and better, maybe.
Earlier today, I would like to present the results of the project.
In this issue, we introduce a choker and necklace with a fashionable back style.
Let's start with a picture of the products.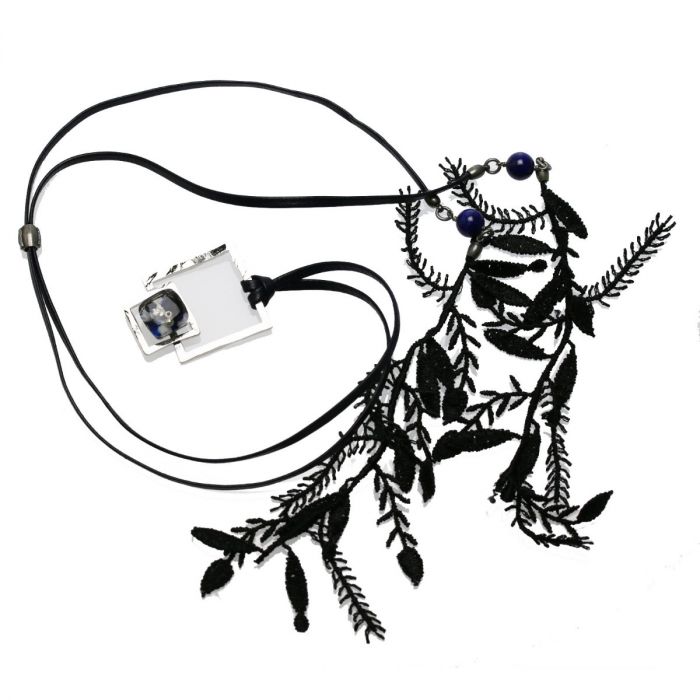 Click here to watch the YouTube.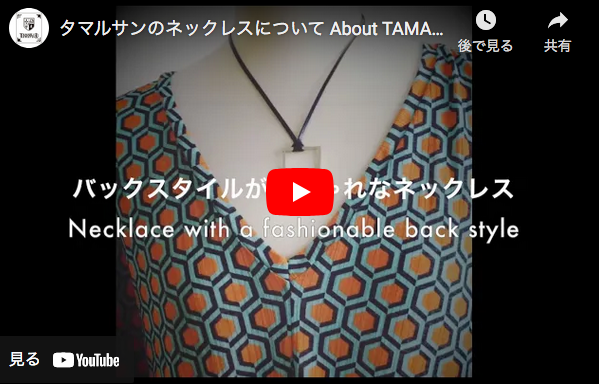 This unique choker necklace is cute even when worn with the lace down the back and brought to the front.
Next is a leather string choker.
First, the photo.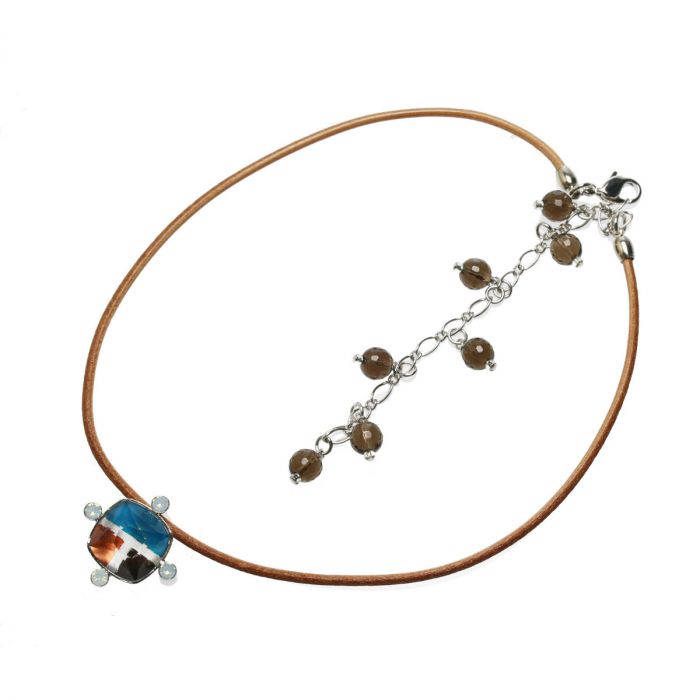 And YouTube.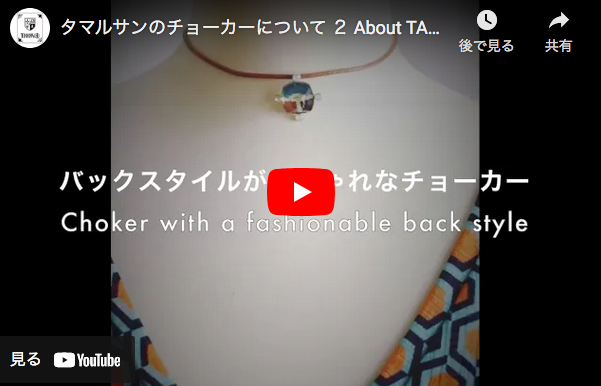 This one is also cute when the adjuster, with lots of smoky quartz dangling from it, is draped over the back.
It is also a cute design when brought to the front.
And a long necklace.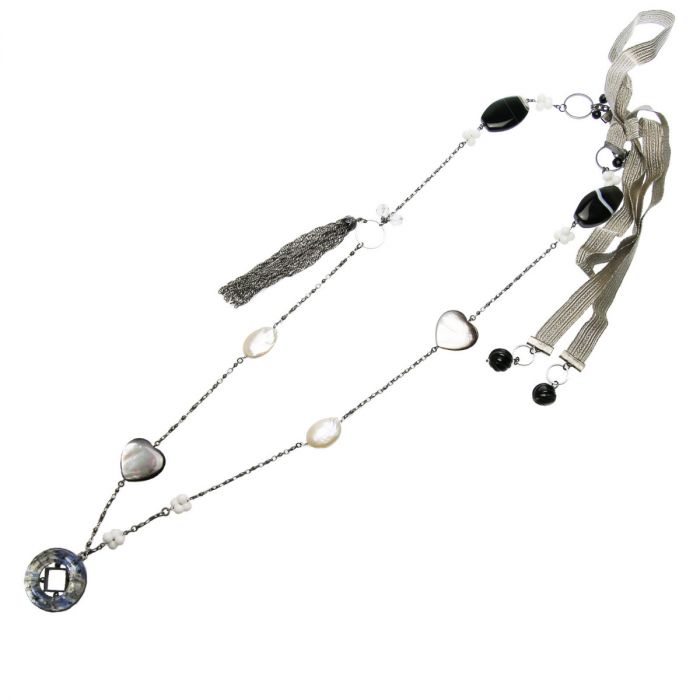 Click here for YouTube.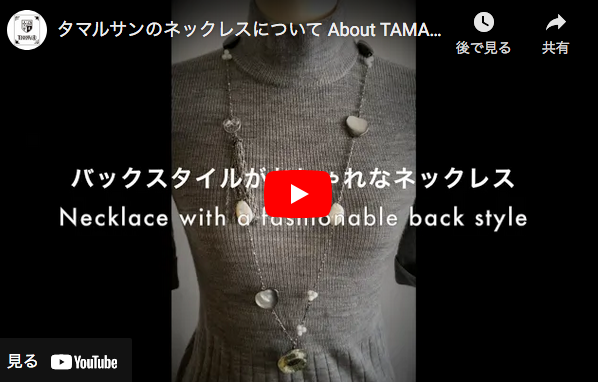 Here is a look at a long necklace worn in two strands.
One of the things I learned is called a thumbnail.
That is, it seems to be the cover of a video.
When you look at YouTube, you will see a list of small screens, and I am talking about these small screens.
Apparently, this is the important part.
I spent half a day trying to figure out how to make it.
At any rate, I managed to make it look good. I need to make the content better, though.
I'm going to make it better, but you'll have to wait and see.
Thank you very much for your cooperation.
Click here for a list of chokers.
Click here to see the list of necklaces.
Related Articles:
(tamaru1go)